Are you in the market for new commercial roofing in Dallas? If so, this is a great opportunity to choose a durable, reliable material for your property. While asphalt shingles are a great choice for most buildings, they're not your only option! In turn, upgrading to something more durable can mean fewer repair bills and even increased property values.
To ensure you choose the right Dallas commercial roofing materials, check out 5 popular options. You can then discuss these with a roofing contractor near you as needed. Additionally, you can choose something that fits your property's needs and your long-term budget as well.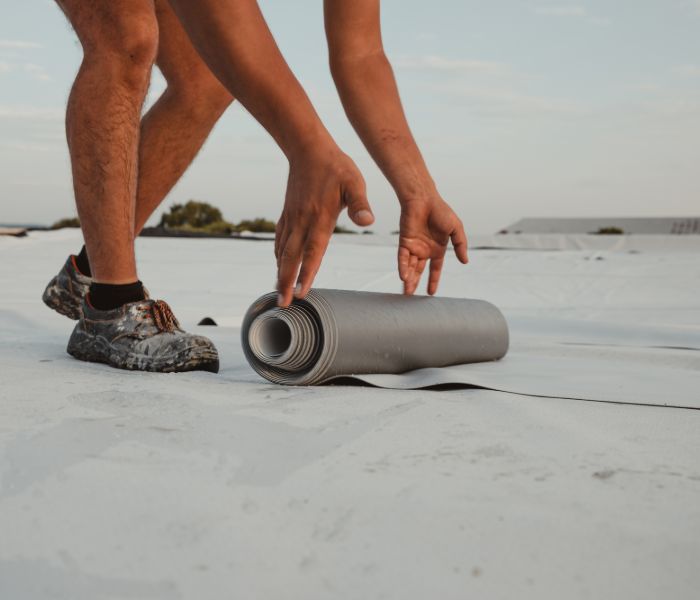 What are the best options for commercial roofing in Dallas?
The best way to help you choose a durable roofing material is to explain its pros and cons. You can then decide which is the best option for your commercial roofing in Dallas.
1. Metal roofing
Metal roof tiles offer excellent interior insulation and durability. Also, metal offers excellent fire resistance, an important feature for smelting facilities or any business with a high fire risk. Additionally, powder coating means that metal is available in a wide range of colors! Some also come with integrated snow removal or skylight features, keeping your property well-maintained and eco-friendly.
The downside of metal is that it is susceptible to corrosion. Also, lightweight panels risk blowing off in high winds. Moreover, not all roofers can install or repair metal! In turn, you might pay more for its installation and upkeep.
2. Asphalt shingles
Asphalt shingles are a popular choice due to their affordability and because most roofers can install and replace shingles easily. Also, shingles work well with a variety of building styles and colors.
However, shingles are easy to lose in a storm and usually have a short lifespan, typically 20 to 25 years. Additionally, property owners should avoid walking on shingles, so you don't strip their granules! Consequently, accessing rooftop compressors and other fixtures might result in shingle damage.
3. Built-up roof membrane
Built-up roofing or BUR refers to a roof material added in alternating tar and gravel layers. This membrane offers a flexible surface that expands and contracts easily with changing weather conditions. Also, BUR roofing is affordable and easy to repair.
While BUR roofing offers a cheap roof option, it also means a short lifespan! Additionally, it's often difficult to spot damage to BUR surfaces, making repairs challenging.
4. Synthetic rubber roofing
Synthetic rubber roofing might not sound very durable, but this material offers excellent insulating properties. Also, rolling these rubber roof coatings onto a structure is fast and easy, and very affordable! Moreover, synthetic rubber resists damage due to pollution, solvents, alcohol, and the like.
While affordable, rubber roofing does tend to tear easily from someone walking on its surface. In turn, you might need to avoid accessing rooftop features and fixtures. Also, falling debris risks damage to rubber roofing. Consequently, you might need to trim back tree branches if you choose synthetic rubber roofing!
5. Thermoplastic or TPO roofing
An affordable, durable alternative to other roofing options, thermoplastic is a popular choice for commercial building owners! This material offers high fire resistance and excellent insulating properties. However, property owners should be aware of low-quality materials that risk premature breakdown. Instead, invest in a name-brand material with a proven track record of durability.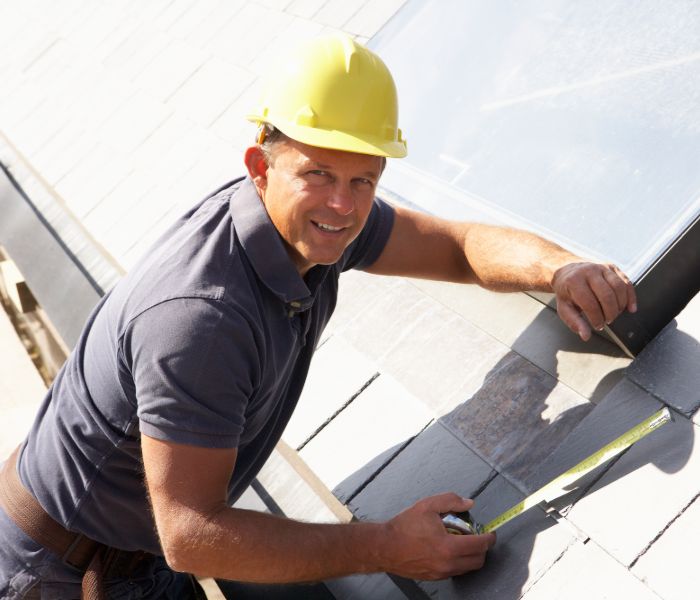 What is the most common commercial roofing material?
Synthetic rubber roofing is one of the most common choices for commercial roofs. Lightweight, affordable rubber roofing offers a durable surface along with easy installation. It's especially popular for flat roofs that don't see a lot of foot traffic. Rubber roofing also resists sun and pollution damage and expands and contracts easily with heat and cold.
For sloped roofs, shingles and metal tiles are excellent choices. When deciding between the two, consider your long-term budget and not just installation costs. Metal tiles often last 50 years or more, while shingles might need replacing after 20 years. In turn, investing in a metal roof now can mean not having to worry about reroofing for as long as you own that building!
Reach out to our roofers in Dallas!
The Dallas Roofers is happy to provide this information about commercial roofing in Dallas and surrounding cities. If you're in the market for commercial roof repairs or installation, call a roofer in Dallas. We offer expert services backed by a full guarantee, using only the highest-quality materials. Above all, we take pride in our outstanding customer support! We're happy to answer all your questions about commercial roofing. For more information, give us a call today.