If you're a homeowner looking into getting a new roof or just looking for a new roofing choice, you might be looking into roll roofing and asphalt shingles. Sometimes people can get confused about the two because they are pretty similar. However, there are a lot of differences between them. So if you're looking into roofing materials and are wondering about these two, then stay tuned as we dive into them and see what's roll roofing vs. shingles.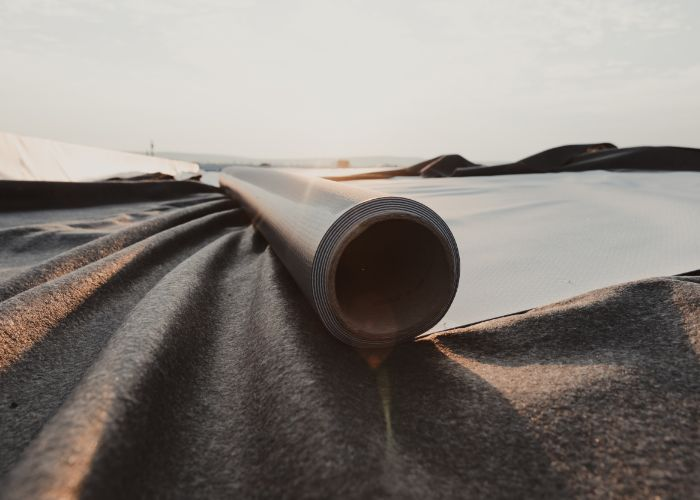 What Is Roll Roofing?
To start off, we'll give some information on roll roofing. Asphalt roll roofing is a mineral surfaced and oil-based asphalt roofing. The main difference is that it's sold in huge rolls of material, usually 100 square feet each. When comparing roll roofing to a shingle roof, it is much less durable and relatively thin. It is used to roof an entire home, sometimes, it's an excellent option for putting extra roofing over an existing roof.
In our opinion, asphalt rolled roofing should only be used as a temporary material.
What Are Shingles?
Shingle roofing is one of the most popular types of roofing, and normally, when people imagine a roof, this is what they imagine. Shingle roofing is made from smaller asphalt shingle pieces laid on your roof, one on top of the other. This provides a full-coverage roof by using smaller amounts of roofing to cover the entire thing.
Shingles also come in ceramic tile shingles, composite shingles, and even architectural shingles for high-end designs. However, asphalt is more common.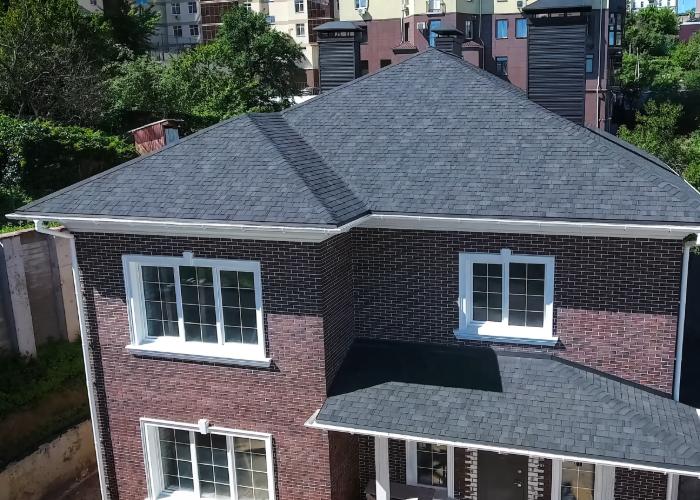 Price Comparison: Asphalt Roll Roofing vs Shingles 
One thing that many people want to know is the price difference between each type of roofing material. So asphalt roll roofing and asphalt shingles are usually compared similarly, but the pricing is different.
Roll Roofing 
Roll roofing is quite inexpensive compared to asphalt shingles, which is surprising as shingles are one of the most affordable roofing materials. Rolled roofing can cost anywhere from $1.65 to $3.15 per square foot. For a 1,500-square-foot roof, you could expect to pay between $2,640 and $5,040.
Shingle Roofing
Shingle roofing is, again, a very inexpensive type of roofing, but it's a bit more expensive than rolled roofing. Shingle roofing can range from $2.75 to $5.35 per square foot. For a 1,500-square-foot roof you can expect to pay between $4,400 and $8,560 total.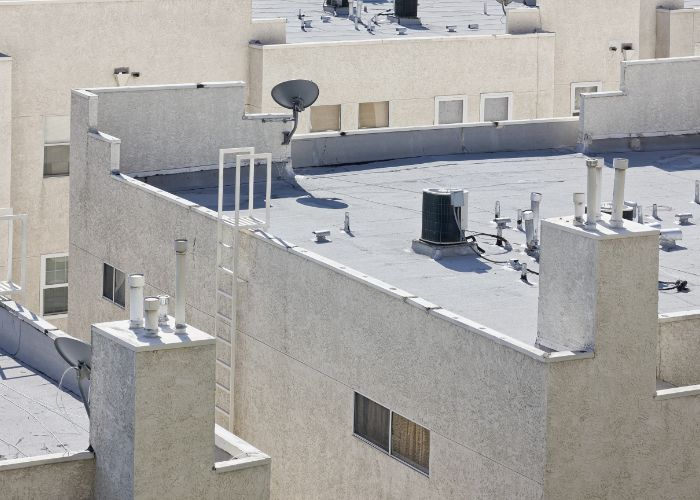 Pros and Cons of Rolled Roofing
Now that we have gone over the pricing let's take a look at the pros and cons. Each roof type has pros and cons, so take a look at them can help you figure out what's a make or break for your roofing material.
Pros
An affordable option
Great for low-incline roofs
Transportable because it's in large sheets and rolls
Fast application
Cons
Not the most visually appealing roof type
Not very durable
Limited color options
Very short lifespan
Not great for home value
Pros and Cons of Shingles 
Of course, we have to dive into the pros and cons of shingle roofing; as we said, there are always pros and cons to everything. So looking into this can help you determine which roofing style is for you and if shingles are for you.
Pros
Inexpensive option
It fits many different styles
Easy to install
Cons
Vulnerable to wind uplift
Not a very unique look in comparison to other options
It needs a warmer climate to install
It doesn't have a long lifespan
Longevity: Roll Roofing vs. Asphalt Shingles 
Aside from piercing, many people want to know how long their roof will last. Ultimately it's essential to have a roof that lasts a reasonable amount of time without much maintenance. That said, it's important to note that neither shingle roofing nor roll roofing lasts a very long time. Asphalt shingle roofing can last between 15 and 30 years with regular maintenance and proper installation; however, roll roofing lasts much less than that, as it usually lasts between 5 and 8 years.
The life expectancy can depend on how well the installation was completed by the roofing contractors as well.
Is Rolled Asphalt Roofing Better Than An Asphalt Shingle Roof? 
Ultimately looking at the pros and cons of these roofing types, there's a lot to look at for each. Asphalt rolled roofing isn't an excellent roof type if you're looking for longevity and durability, so it's not recommended for a solo roofing job. With that being said, shingles might be widespread, but they last much longer than roll roofing and are a bit more durable. So you can't go wrong with shingle roofing if you need something affordable that lasts a long time.
Roll Roofing vs Shingles: Home Value
Most roofs will increase your home value simply because the new roof adds value. However, one thing about roll roofing is that it does not add much home value. It can turn new buyers away as it's not a very durable roof at all. With that being said, shingle roofing doesn't exactly increase your home value a lot, but it does increase it a bit and can be a selling feature to potential buyers.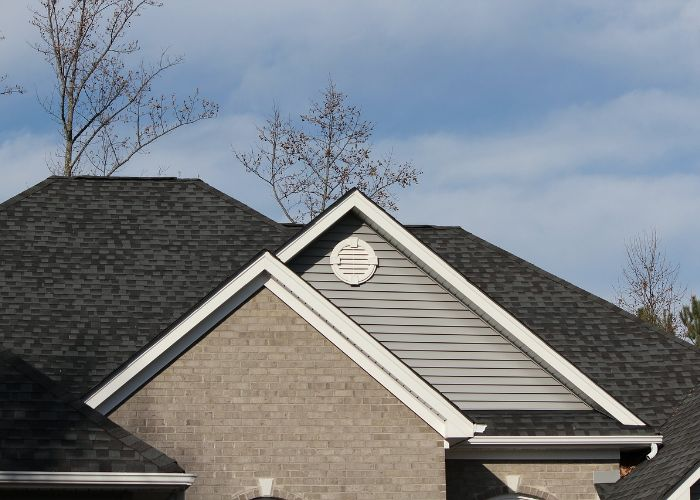 Which One Is Better: Roll Asphalt Roofing vs Shingles?
Deciding which roofing options is best for you depends on your particular situation and what you're looking for. That said, shingles are an excellent option for any homeowner looking for a reliable and affordable roofing option. We don't recommend roll roofing for an entire roofing job but rather for a repair or extra protection on an existing roof. This is because the longevity isn't there, even considering the price.
The Bottom Line on These Roofing Materials
Roll roofing and shingles are two more affordable roofing types, but they have many differences. For most situations, shingle roofing is an excellent option compared to roll roofing. Although asphalt roll roofing is convenient and quick to install, plus it's affordable, it just doesn't last nearly as long as other roofing materials, including asphalt shingles and especially metal roofing. If you're looking for a great and affordable roofing option. Weighing the pros and cons of these two options can help what side what's best for you and your situation.
If you need a roof repair or full-scale replacement, call our roofing contractors at the Dallas Roofers. We're the reliable, trusted local name in the business. We'll provide the high-quality grade you deserve for whatever roof material you want. So call us today to schedule a free estimate!