It's important to renovate one's house once in a while to keep it beautiful, solid and comfortable. As a homeowner, you will almost certainly need to have your roof replaced at some point, so keep an eye out for warning indicators that you need roof services for your home.
How Do I Know if My Roof Needs to be Replaced?
To keep your home warm, comfortable, and leak-free. Here are some potential issues to be aware of:
Winds can split the shingles on your roof, causing damage. You can replace a few broken shingles, but if the cracking isn't restricted to one section and occurs all over the roof, you may need to replace it.
The shingles are lost in their entirety.
It's usually simple to replace your shingles, but it's impossible to get a new shingle that matches the color of an old one. You can keep patching until a greater problem arises, but when a roof begins to have mismatched colors, you should consider replacing it entirely.
Your roof is beginning to show its age.
An asphalt shingle roof is intended to last 20-30 years. Even if your roof appears to be in fine condition from the ground, there may be an issue if it is older than that.
Some shingles are rotting.
It is especially true for roofs made of wood or asphalt, which may begin to deteriorate once they've outlived their usefulness. Shingles will not rot, but they will become frail and deteriorate over time. You can replace curled, cracked or falling shingles as soon as you spot them, but if a large number of shingles have rotted, you might consider going for a complete replacement.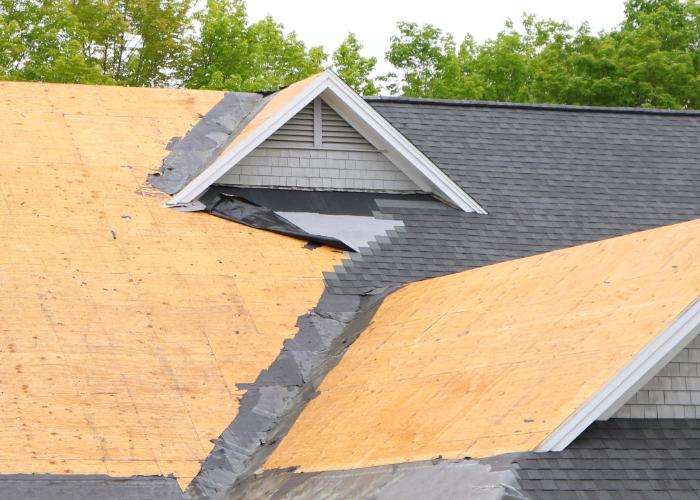 How Do you Know if Your Roof is Damaged?
Inspect your roof for signs of deterioration around the fascia and soffits, such as decay, cracking, and missing wood, which could indicate water damage or an issue with gutter drainage. 
Water stains on ceilings and walls can also indicate roof leaks, which can ruin your home's infrastructure from the inside out and stimulate the growth of harmful molds. Other symptoms of major roof damage include curled shingles, bare and cracked shingles. 
What do Roof Inspectors Look For?
A roof inspector will look for leakage, excessive wear and tear, windblown debris damage, organic growth concerns, and problems that may have occurred during shingle installation or subsequent repairs. 
A roof inspector will give your roof the following inspections:
Structural inspection
 In addition to inspecting the soffit, fascia, and gutter system, the inspector will be looking for slumping and unbalanced roof planes. The inspector will look for cracks, deteriorating sealant, and degradation to chimney caps in masonry chimneys. The inspector may also examine the ductwork in your attic; improper venting can cause heat to build up and moisture buildup, which shortens the life of your roof.
Material inspection
The inspector will search for stains, moss, rust, and missing flashing or fasteners, as well as loose, missing, or curling shingles. The inspector will also examine the rubber boots and seals around vent pipes for holes or degradation.
Interior inspection
Since roof leaks eventually cause damage to your property, the inspector will look for wet areas, mold, decay, and other indicators of water intrusion in the interior ceilings, attic, and internal walls.
Workmanship inspection
A complete inspection will be performed on your roof to look for any flaws in the construction that could lead to leaks or other roof damage later. 
Following the inspection, You'll get a detailed report on the state of your roof, as well as any repairs that are expected to keep it in good condition.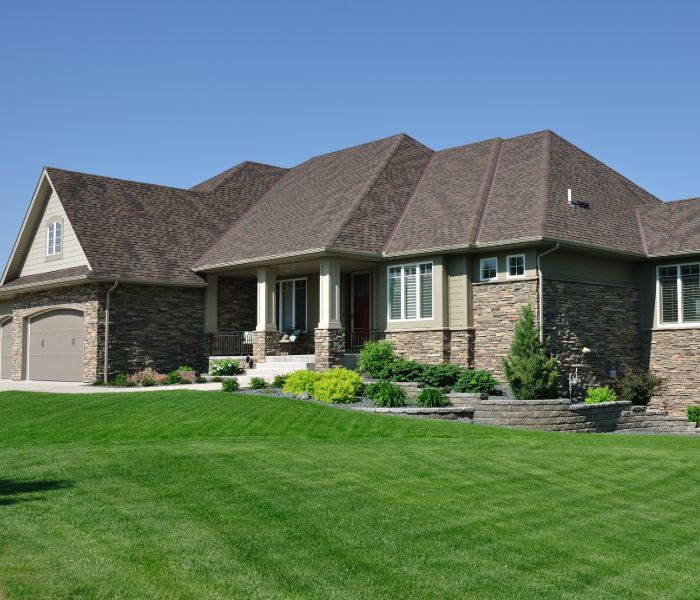 Does Insurance Pay for a New Roof?
It is dependent on the initial cause of the roof damage. Homeowner's insurance policies majorly cover roof repair and replacement. These roof insurances can compensate you for a portion of the roof repair costs, or if the roof is beyond repair, the insurance will pay the expense of a roof replacement. However, your insurance will not cover all roof damage. 
Most insurance will only pay out if the damage was caused by a natural disaster or an extraordinary and unavoidable accident. For example, suppose your roof is damaged by a hail storm or a fallen tree. In that case, you may be eligible for repair or replacement coverage. 
However, if your roof is damaged due to normal wear and tear or neglect, you are unlikely to be covered.
What to Do if You Can't Afford a New Roof
If you're low on funds and can't afford a new roof, there are a few options for helping to offset some or all of the costs.
Use affordable roofing materials
The type of roofing material you select directly impacts the price. There are numerous solutions available, some of which are more economical than others.
The most cost-effective approach to pay for a new roof is to have it covered by your homeowners' insurance. It is, however, advisable to avoid filing the claim yourself. It's better to obtain a professional inspection report and advice from professionals in the industry.
Private funding is available from several roofing businesses. These choices allow you to pay for your new roof for months or years. It can make even the most expensive roofs affordable to those on a tight budget.
Submit a grant application
There are some funding possibilities available to assist with the cost of a new roof. Some of these are government-sponsored and are aimed at low-income homeowners or seniors. For historic homes, there are other funding alternatives.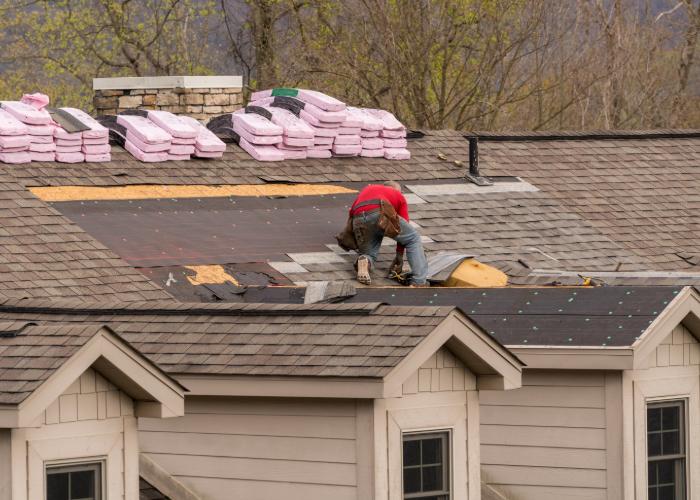 How much should a roof repair cost?
Roof repairs are usually divided into two categories: basic and major.
Basic repairs can cost anywhere from $150 to $1,500. These repairs require simple equipment and supplies, and they don't necessitate any specialist knowledge or training. Patching tiny leaks, repairing missing or damaged shingles, cleaning gutters, and so on are all examples of this.
Major repairs necessitate the use of specialist materials and, as a result, might cost anywhere from $1,500 to $7,000. Major repairs necessitate considerable electrical, plumbing, HVAC, or engineering work. Repairs for structural failures (possible and actual), changes to your roof or house structure, and safety issues are also included.
What do insurance adjusters look for on roofs?
Insurance adjusters evaluate covered hazard damage and document the extent of such damage under the policy terms. Damaged gutters, missing or damaged shingles, signs of leaking, excessive loss of granules, and other damaged items on the structure's exterior, such as paint, trim, fences, and personal property damage, are all things that an insurance adjuster would look for on a roof to determine whether it warrants to repair or replacement. 
The goal is to construct and identify reliable signals that explain the kind and degree of damage to your property to the claims department of your insurance provider.
When you're ready to get started with roofing services, contact our team at The Dallas Roofers for more information.